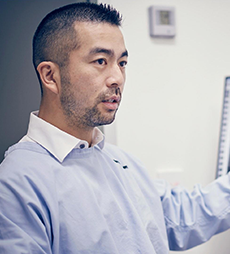 Dr. Simon Lew
Born and bred in Adelaide, Australia, Dr Simon Lew graduated from the University of Adelaide with degrees in Dental Surgery (majoring in cosmetics), an Honours in Dental Science (majoring in materials sciences), and a Masters in Business Administration.
Simon spent the first 6 years of his dental career working at 3 of Adelaide's most prestigious aesthetic and rejuvenation prosthodontics practices learning the art and science of dental veneers.
Over the years, Simon has built on his aesthetics experience with over 16 years of practice in some of the most prestigious dental and facial aesthetic practices in both Adelaide, Launceston and Sydney.
Simon understands the concept of "complete facial aesthetics" and that a smile goes beyond just beautiful teeth.
Simon combines his passion for dental veneers and smile improvement with skin and facial aesthetic therapies including cosmetic injectables Botox, and Dermal Fillers.
To provide you with a total aesthetic smile rejuvenation Simon is also trained in cosmetic facial (PDO) Thread Lift procedures, skin needling rejuvenation, and PRP platelet rich plasma (concentrated growth factor) treatments by the Australian Academy of Dental Facial Aesthetics.
Simon is also an accredited Invisalign (clear braces) provider.
Simon enjoys taking care of your dental health needs and those of your family in a pain-free, relaxed and friendly environment. He is passionate about exceeding your expectations in all your dental treatments under him and strives to ensure you understand all the information presented and also the benefits of a healthy beautiful smile.
He has continued to improve his dental and facial aesthetic knowledge and grow his techniques over the years with regular attendances at continuing education courses.
He is currently an active member:
The Australian Dental Federal Association
The New South Wales Dental Association
Australian Institute of Company Directors
Australian College of Health Services Managers
Australian Institute of Managers and Leaders